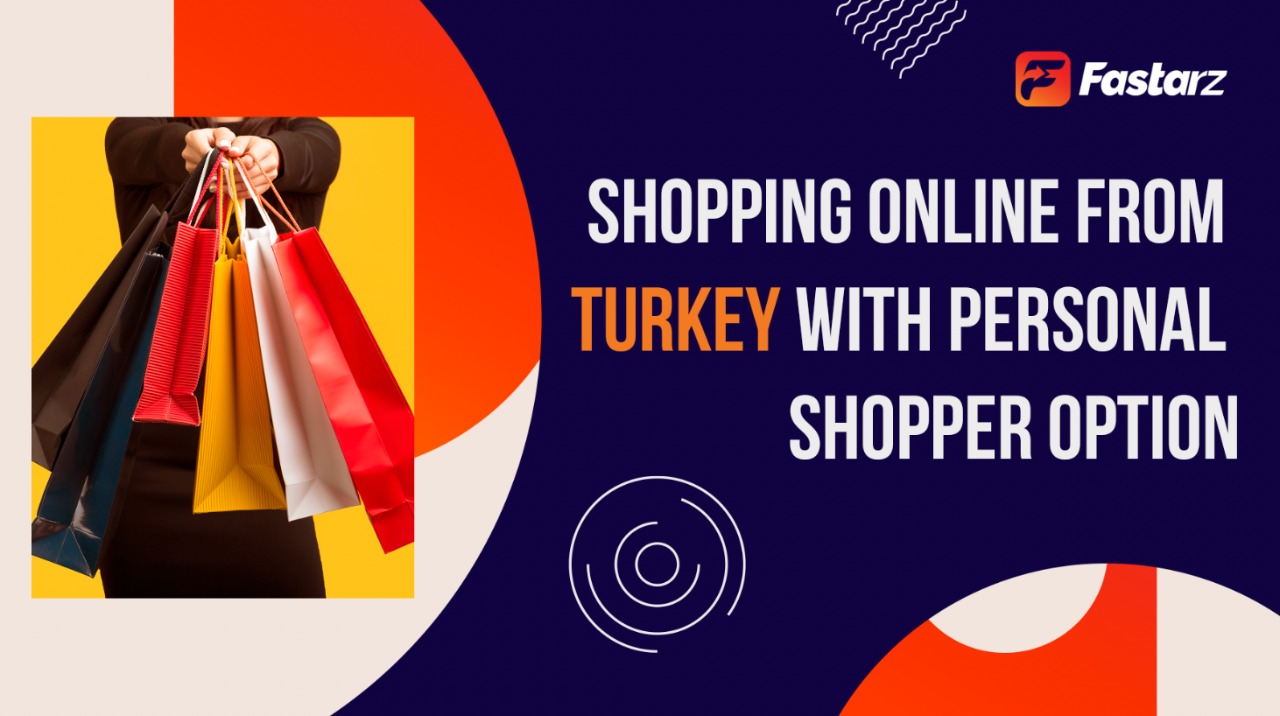 01 Jun

Shopping online from Turkey with Personal Shopper option




Fastarz can shop for you if you have problems purchasing online from Turkey. It is just too simple to purchase from any retailer with the Personal Shopper option. You may buy from a variety of online sites as well as physical places.




We will determine whether the goods are available for purchase and give you the entire price, including our costs.




Following the submission of your order, one of our Personal Shopper professionals will finalize the transaction.




Your Fastarz account is charged the purchase price plus a Personal Shopper service fee.




If your deposit is sufficient, we will complete the transaction right away. Otherwise, we'll let you know how much you still owe.




When we get your items at our warehouse, we add them to your account as packages. As usual, it will show in your Inbox and be available for dispatch to you.




Having a thought or maybe a question about personal shopper with Fastarz ?




Let's guide you with the full information you may need to use the personal shopper service from Fastarz



How do I place a personal shopper order?
Just contact us on our Website and We'll take it from here personally with you.
What happens if an item I ordered is not in stock when the personal shopper places the order?
Before requesting things through our Personal Shopper service, you must check that all items are in stock. If an item is not available, we will cancel it and proceed with the rest of the transaction, unless you have provided other special instructions.
Can I have the personal shopper order delivered to me instead of your storing place?
All Fastarz Personal Shopping from Turkey orders will be delivered to your Fastarz Istanbul address. No other addresses will be supplied with orders. This is to guarantee that all things are appropriately received.
We open each order and examine it for correctness and completeness. We also take pictures of the order so that you may double-check it before shipment.
Can I return item orders made through a personal shopper?
Any orders will be returned in accordance with the seller's return policy. You will be responsible for any shipping costs associated with returning the order.
Your account on Fastarz will be charged for the amount refunded for the returned order after the seller gets the returned shipment and we have validated the refund.
This credit will be applied before we re-invoice your credit card. The credit will be applied to your next Personal Shopper order, shipping charges, or membership fees.
Fastarz Personal Shopping from Turkey reimbursements will not be sent to your credit card. The ordering costs for Personal Shoppers are non-refundable.
Can I engage a personal shopper to purchase stuff from auction sites on my behalf?
Fastarz Personal Shopping from Turkey will not take part in the bidding.
He will purchase the items when you have won them or selected the BUY IT NOW option.
You must give us the seller's Paypal email address or bank account information in order for us to process this payment on your behalf.
Can I edit my orders?
Yes, you may change or cancel your purchase after it has been submitted. However, once it has been placed with the vendor, we cannot amend or cancel the Fastarz Personal Shopping from Turkey orders.
Please keep in mind that Personal Shopper purchase costs are non-refundable.
If you do not wish to purchase the item, we may return it to the vendor as soon as it arrives at our facilities. You will be charged for the cost of returning the item.
What to do if the product doesn't sell online?
We contact the vendor and pay for the items within a few days. It will only take a little time for the merchandise to arrive at our facilities.
We will email you images and a description of the merchandise once we receive it. We will proceed in accordance with your instructions.
How much does this cost you?
Our Shipping Calculator makes it simple to determine how much shipping will cost, and it also displays your courier options.
Check it from here
How long will you hold my orders?
We offer 90 days, if you have not shipped your goods we would demand you with external fees.
To which country do
Fastarz
ship items?
While many Turkish companies do not provide worldwide delivery, Fastarz can reship your products almost anywhere in the globe.
This means Fastarz'll be able to enable shipping items from Turkey to the United States, Australia, and Japan, among other places. Check our price page to see which countries we can forward shipments to from our Turkish storing place.
Shopping online from Turkish businesses provides you the satisfying experience of stumbling into a unique treasure, and we're here to assist you.
You may purchase garments from Turkey online and have them transported all over the world, or you can simply do some inexpensive online shopping from Turkish stores, to be delivered to your doorsteps with ease.