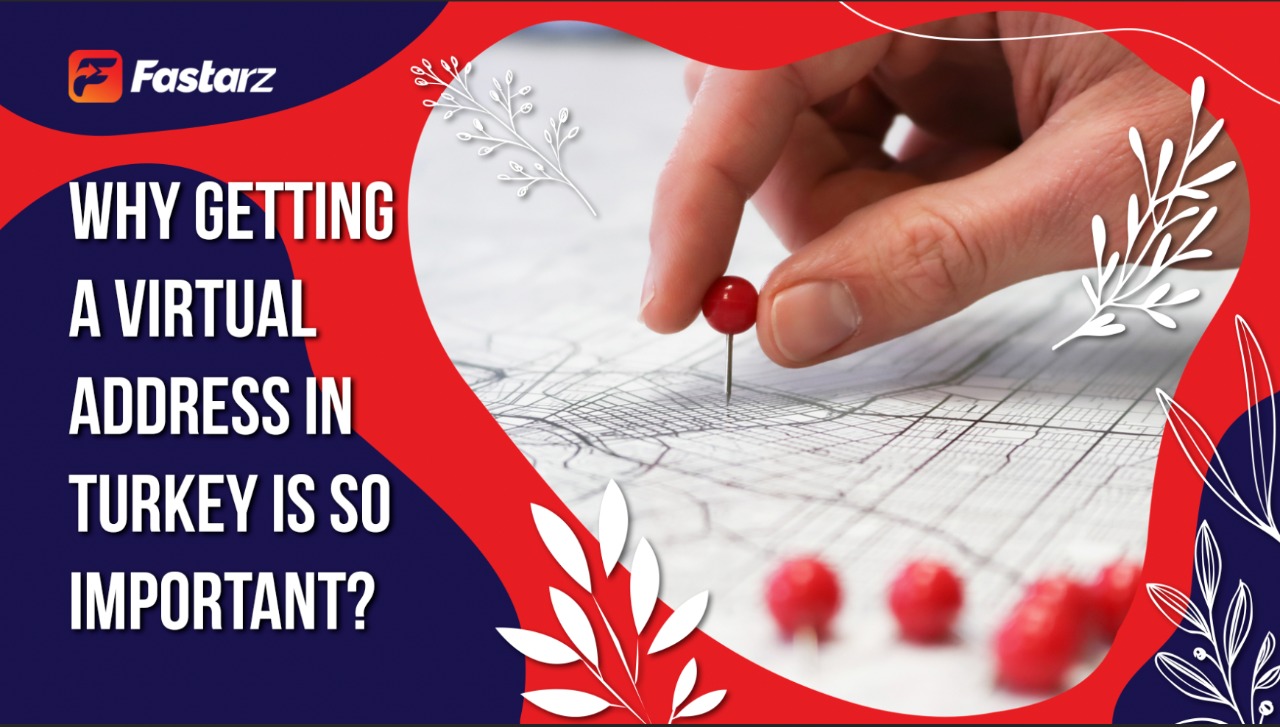 01 Jun

Why getting a virtual address in Turkey is so important?

Who would have thought that having an office in Turkey could really help your business grow faster? Well, it is even possible when you are on the other side of the world Yes.




you don't have to be in Turkey to have a virtual address in Turkey Are you thinking about working in Istanbul? Now you can live anywhere you like.




When you sign up with Fastarz, we can assign you a virtual address in Turkey that will get you more and more space to store your purchases in, then people will turn to your company because it presents international products now.




With your virtual address in Turkey, things will just keep getting better for your company. The money will flow in and your company will now be known all across your country.




By signing up for a virtual address in Turkey you will have access to a whole host of services that will help your business, For instance:

You can store whatever you want from products and items with any weight or size in your own virtual address in Fastarz.




Storing process can go for 90 days for totally free because we know how much time it takes when you're collecting products for your business.




If you want to spend more time free, signing up for a virtual address in Turkey can be a great idea.




We will take care of the storage process and you can focus on making your products better, advertising, and making sales.




There is nothing like having a company do all of the shopping and storing for you so you can start making a lot of money with your virtual address in Turkey.




We operate a storing place in Turkey that helps you to shop in Turkey and ship your items internationally.




What you ship from Turkey is not important to us, as long as it does not contain any of the items on our restricted and prohibited items list. We can help get it to you safely and securely anywhere in the world.




Your forwarding address can help you access new opportunities in Turkey. This virtual address in Turkey will allow you to unlock parcel forwarding from Turkey, so you can use your favorite Turkish online shopping websites from where you are.



So how do we ship your items to you?
If you order multiple items from one retailer in one package, we'll just treat that as one order. However, if you want to order multiple items from separate Turkish retailers, we offer two additional services.
These may allow you to buy items wholesale from Turkey's online shopping website if you wish We can hold your items for up to 90 days free of charge and then either give you a refund, store them for you, or send them to a friend.
For the first service, we will remove the original packaging from all the items and combine them into one larger package. This service will help you avoid paying additional shipping fees for every item when you order more than one item from Turkish shops.
This service offers low shipping rates and aims to keep your package as small as possible.
Our second service operates in a somewhat different manner. We'll combine all of your orders into a single package.
This means that they may still be distinct packets, but they may be bundled into a box at times. They will remain in their original packaging at all times.
The courier service is used primarily by our Turkey warehouse. This means you may purchase online in Turkey, have your products shipped to our Turkish warehouse, and then have a shipping firm send your items to you anywhere around the globe.
Don't overpay importers and intermediaries while purchasing Turkish goods. Simply pay for what you order plus the shipping price. Spend less money!
Fastarz allows you to shop like a local Turkish citizen. While you sign up, you will have your own Turkish delivery address, which you may use when buying in Turkey.
Combine many parcels from various retailers into single shipping and advance your cargo from Turkey to anywhere in the globe.
We operate a storing place in the center of Turkey, which means we can process your orders faster than ever before.
You can shop for Turkish-made products from some of the best online shopping sites around the world, and have them delivered to your door.
Fastarz is a new reality for online shopping in Turkey. With worldwide shipping, you can get your purchases delivered quickly and easily. Get a free virtual address in Turkey to shop online from stores in Turkey and get international shipping.
Even if the store doesn't offer international shipping themselves, you can still use this address. Package forwarding from Turkey has never been easier, faster, or more affordable!